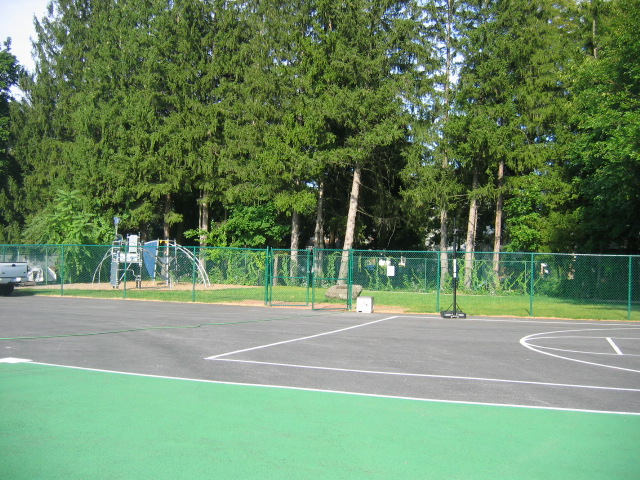 September 2, 2008

St. Thomas the Apostle Playground



This picture is of the day before school starts!  It's 5:30 PM and the temperature is still 81°F.  


When second grade looks at this photograph we notice right away that the kickball field has been painted green over the summer!  There's a hose that goes across the black top and there's a hose box near the fence.  The leaves and grass look very green.  You can see just a little bit of blue sky.  There are no children in this picture.  We notice there's a truck parked on the black top; we know that it belongs to the man working on the preschool bathroom.


We wonder what will be different in our next photograph.

This page was last updated: November 29, 2016